Careers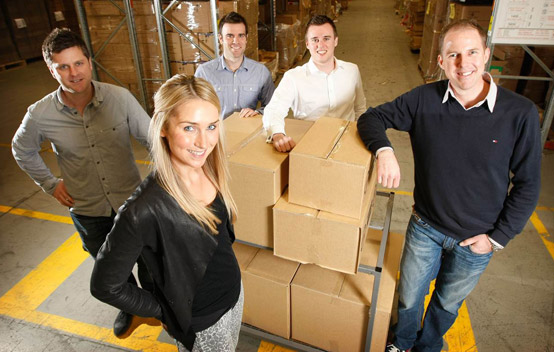 At Catchoftheday.com.au we know what it's like to work for a company with genuine 'X' factor, or should we say 'Y' factor? We are proud to be young, hungry for success and not afraid to challenge the traditional ways of doing business.... oh and did we mention we also lead the way by continuously innovating the online retail sector in Australia? Yeah, we do that too!
Since starting up in 2006, we've experienced growth of over 100% every year. Our sister site, Scoopon, launched in 2010 and is currently the #1 group-buying website in Australia. Groceryrun joined the group in 2011, and in 2012 we welcomed Vinomofo.com and Mumgo.com.au.
And...we have absolutely no plans of slowing down! In fact we're currently planning the expansion and domination (yep, domination) into new product and services categories - with the vision of giving our 2 million members in Australia red hot deals every single day!
As our Group continues to achieve unparalleled growth in Australia, we provide a genuine opportunity for talented professionals to make their mark in an industry with a very bright future.
So, if you're planning to join the exciting world of e-commerce and tech start-ups and you have a genuine passion for the Internet and retail, this is the place to be!
We are not a big company with an endless list of small, often complicated benefits but nor do we want to be one. We employ self-motivated, passionate people with an unwavering entrepreneurial spirit and we reward them with the things that matter: a great salary, an amazing working culture, unique career growth opportunities and the opportunity to make a genuine impact in their role.
Interested? Check out our current openings below and get in touch. Or, if you feel you have something to contribute that isn't directly related to any of the positions below, feel free to drop us a line at hr@catchoftheday.com.au