Crayola Crayon Town Neighborhood
Kids can build, colour and play in their own minature neighbourhood!
3 dimensions of colour
The kids will have hours of fun colouring, building up and playing in the unique world. They simply colour the scene, build up the playset and play in the neighborhood they have created themselves.
Features
2 x Double sided colouring mats
1 x Neighbor
1 x Dog
1 x Tree
1 x Car
1 x Fold & build house
4 x Crayons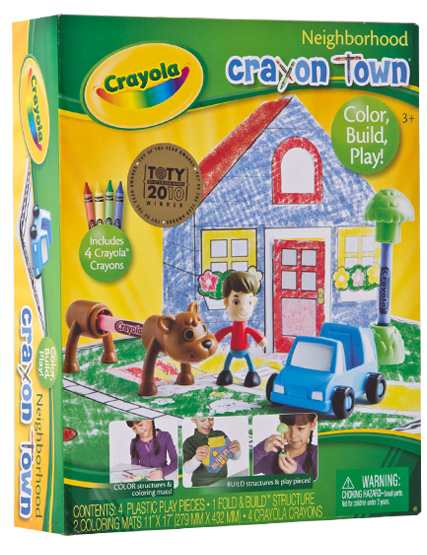 2 x Double sided colouring mats
1 x Neighbor
1 x Dog
1 x Tree
1 x Car
1 x Fold & build house
4 x Crayons