You've got supply. We've got demand.
You've got supply. We've got demand.
If you are checking this page then you already know that there is one and only one way to move end-of-life inventory in Australia. (That's us. Obviously.). As a matter of fact we think that we are (per capita) the most successful dailydeals, flash sales site in the world.
Our group's revenue this year is around $350m. As another matter of fact, we are now sourcing more stock from Europe and The US than we are sourcing locally.
Our world-wide reputation is second to none, and our deals simply speak for themselves.
Catch of the Day is the preferred clearance solution for leading brands because we're Australia's leading online store. If you're anything like us, you learn faster with the help of cartoons, so this (3 year old) video should explain it all.
Please contact our sourcing team today to get moving.
Nobody else can turn huge quantities of end-of-season, excess, refurbished, and other problem inventory into cash as quickly as we can. We can do it quietly, to avoid channel conflicts. We can do it loudly, to build some buzz around your brand. We pay upfront (if we trust you), and we handle the distribution to the customer from our 40,000m2 warehouses.
Yes, it really is as good as it sounds.


In 24 hours we've sold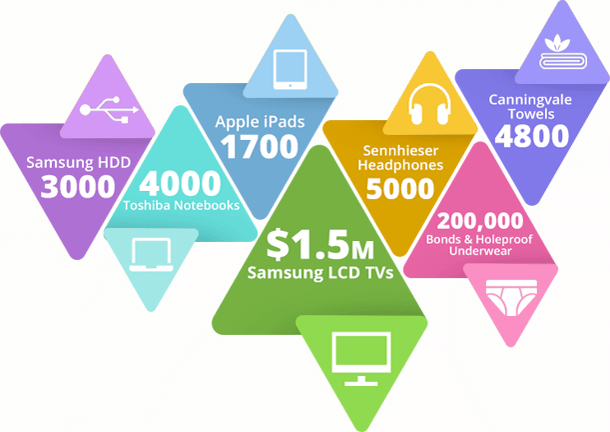 Brands we featured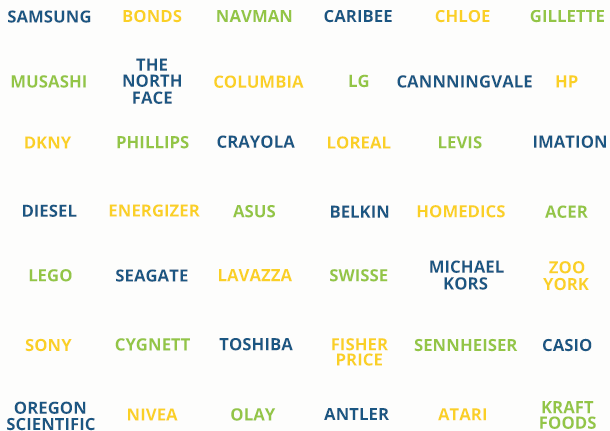 Products recently sold