Get notified when new sales are live
Subscribe to our notifications so you don't miss out on our new sales!
Diamond Colour Block 225x155cm Shag Rug - Green
Out of stock. This product has SOLD OUT!
Super-soft, hand-tufted striking designer shag rug
Due to the nature of the product, this item will be charged & posted separately & must not be delivered to a PO Box. Please also ensure your address details, complete with contact number are updated in your account.
If you've ever gone hunting for rugs in the shops you'll know that they're usually overpriced or hideous. Catch of the Day to the rescue! We've got quality, plush, super-schmick designer shag rugs for a fraction of what you'd pay retail. With these cutting edge designs, made from 100% super-soft polyester pile and hand-tufted, your feet and your decor will be equally happy!
Features:
Diamond Shag rug
Design: Classic Block Colour
Colour: Green
Dimensions (approx. cm): 225 x 155
Shape: Rectangular
Materials: 100% polyester
Pile height: 30mm
Special features: Hand tufted, low shed, easy care and clean
Backing materials: 100% cotton
Country of origin: China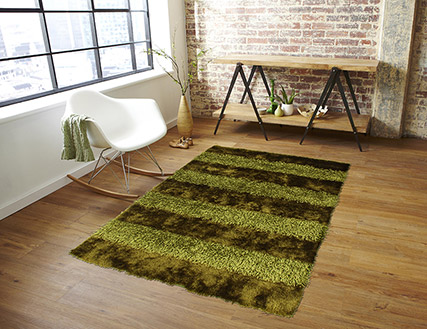 Please note: This item can only be shipped to a postal address, NOT a P.O box. Please ensure your address details, complete with contact number, are updated in your account.