Get notified when new sales are live
Subscribe to our notifications so you don't miss out on our new sales!
Men's Puma Socks - White
SRP $7.95* - today just $2.95
US/CAN Size 7-12
Scroll down to view the size chart!
Whether you're on the street, at work, or even taking to the max on the sporting field, driving people towards the next level of comfort and energetic living is all part of Puma's DNA. And this range of fashionable and supportive gear will do just this!
Features:
Men's Puma Socks
Colour: White
75% Cotton, 22% Polyester, 2% Polyamide, 1% Elastane
Style no: 202505003
Comfortable and breathable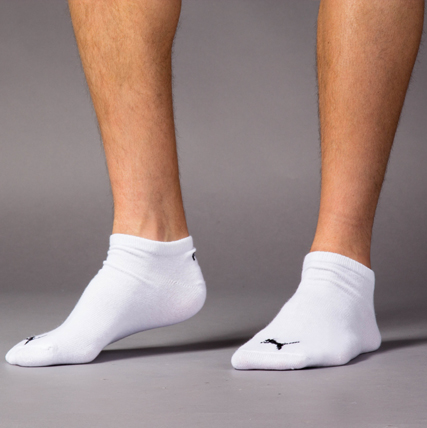 *Price reference was sourced from the distributor and was true and accurate as on the 25/06/2012.